Unintended Consequences
The most common after effect of a major weight loss is the presence of a large quantity of stretched and sagging skin, due to the fact that the skin and underlying tissues have lost elasticity and are unable conform to the now smaller body. Many patients are unprepared for this outcome, and find living with the excess skin to be very difficult. Unfortunately, no amount of diet or exercise will correct this. The only option to permanently remove excess skin is through plastic surgery.
Types of Body Contouring Procedures
Body contouring surgery removes excess sagging skin while also improving the shape of underlying support tissues. The most common body contouring procedure are:
Abdominoplasty: A tummy tuck addresses loose skin around the midsection and can repair and tighten the abdominal muscles. Schedule an appointment for tummy tuck surgery in Atlanta with us.
Face Lift: Not just for aging skin, a facelift can correct sagging due to fat loss in the jowls and neck.
Lower Body Lifts: Thigh lifts correct sagging in the lower abdomen, buttocks, groin, and inner and outer thighs.
Brachioplasty: An arm lift removes sagging skin from the upper arms.
Breast lift: Breasts are fatty tissue, and weight loss can cause droopiness along with loss of volume. A lift or implants may be necessary to achieve the desired size and shape.
There are a few areas of the body that are extremely difficult to target with diet, exercise, or other forms of weight loss. The knees, ankles, chin, and neck can stubbornly retain fat while the rest of the body sheds its weight. Liposuction can address these areas, and there are several different types of liposuction that can be used, depending on the specific area to be treated.
A Word of Caution
Large amounts of excess skin can cause problems ranging from difficulty with daily hygiene to being able to find clothes that fit. Body contouring is an ideal way to permanently address these issues, as long as the patient has reached a stable weight and is willing to maintain that weight. The results of body contouring can be negatively affected by additional fluctuations. Yo yo-type weight gain also increases the necessity of repeat procedures.
At Atlanta Plastic & Reconstructive Specialists, we use the latest techniques in body contouring and tailor them to each patient's specific needs and priorities. Let us show you how to best reveal your new shape with a personal, in-depth consultation.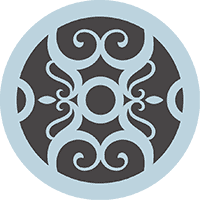 5673 Peachtree Dunwoody Rd NE #870 Atlanta GA, 30342
Phone: 404.255.2975
Fax: 404-255-2276
Monday-Friday 8:00am to 4:00pm