What is the difference between tummy tuck and liposuction?
Liposuction is a fat removal procedure that can help to shape specific areas of the body that diet and exercise haven't been able to effectively manage.
Tummy tuck surgery is more than just removing fat cells from the body. A tummy tuck is also used to remove loose skin and tighten abdominal muscles to help reshape your figure, resulting in a svelte, slender looking abdomen.
Why Choose Us for Tummy Tuck?
MANY DOCTORS, ONE LOCATION: By choosing a location for tummy tuck like Atlanta Plastic & Reconstructive Specialists you have the added benefit of four highly trained plastic surgeons at one location. That means more expertise and more the experience. Our team of doctors works closely together and that professional relationship is an added benefit for anyone choosing to have their tummy tuck procedure.
EXPERIENCE MATTERS: When you decide to move forward with your tummy tuck procedure you want the peace of mind that goes with having a doctor with years of experience. All of our doctors have decades of education, training, and experience. If that is not enough, look through their "before and after" galleries to see that experience at work for yourself!
BOARD CERTIFICATION: The first sign of a great plastic surgeon is board certification. Board-certified surgeons have proven their work to the highest degree to others in their field. By being board-certified a plastic surgeon shows his or her commitment to excellence! All of our doctors are board-certified or double board-certified.
SAFETY COMES FIRST: When you make the decision to move forward with a cosmetic procedure you want to not only feel comfortable with your choice but know that you will be safe! Our doctors established Atlanta Plastic & Reconstructive Specialists in the medical offices at Saint Joseph Hospital for that reason. By being affiliated with Atlanta's leading medical facility, our doctors can ensure the best possible care for their clients. When you choose Altanta Plastic & Reconstructive Specialists you are choosing the highest quality medical practices and tools available today!
YOU'RE A PERSON, NOT A PROCEDURE: The thing that really sets our team apart from other plastic surgeons is their commitment to their clients. Your personal satisfaction is the goal at Altanta Plastic & Reconstructive Specialists. Our team takes the time to listen and guide you through your tummy tuck procedure. They never speak down to you or suggesting unnecessary procedures. You are a person first and we know this!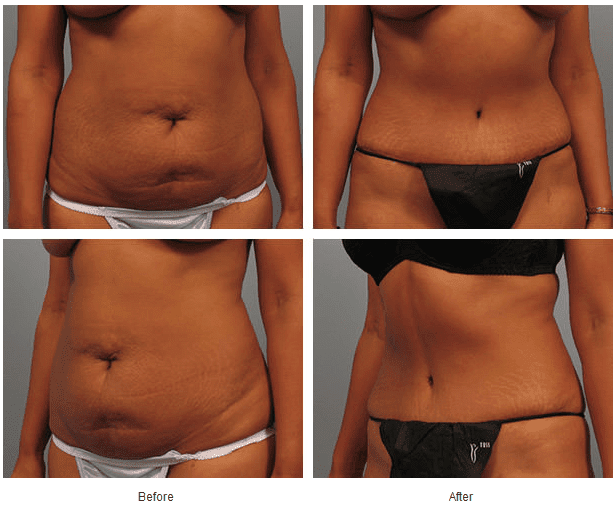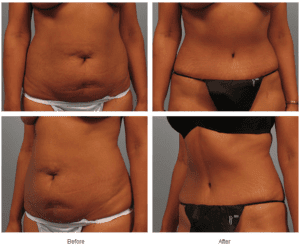 How the Tummy Tuck Procedure Works
Abdominoplasty surgery is designed for people who are in fairly good shape but are struggling with fatty tissue in the mid-section that is holding firm despite their attempts to loose it. The procedure can change the shape and tone of a person's stomach with dramatic results. Abdominoplasty is also an excellent option for women who find themselves with loose skin as a result of child birth. Not everyone has the same elasticity to their skin and an abdominoplasty can return a woman's stomach to her pre-pregnancy condition. Older individuals who have experienced a loss of elasticity to their abdominal skin may also benefit from a tummy tuck procedure.
With an abdominoplasty, the extra skin and fatty deposits that are hindering the stomach are removed. If your abdomen has weak or protruding muscles, your surgeon would then tighten them to flatten the stomach and strengthen the abs. The remaining skin is then rearranged to cover the area resulting in a new tighter, smoother stomach. While scarring does occur, your surgeon will hide this from view most often below the panty line. This scar will fade over time throughout the healing process.
As with any cosmetic surgery, a tummy tuck is not right for everyone. To find out more about tummy tuck surgery visit the American Society of Plastic Surgeons and get informed. Going into your consultation for a tummy tuck in Atlanta with current information and reasonable expectations is the best tool in having any successful cosmetic surgery procedure.