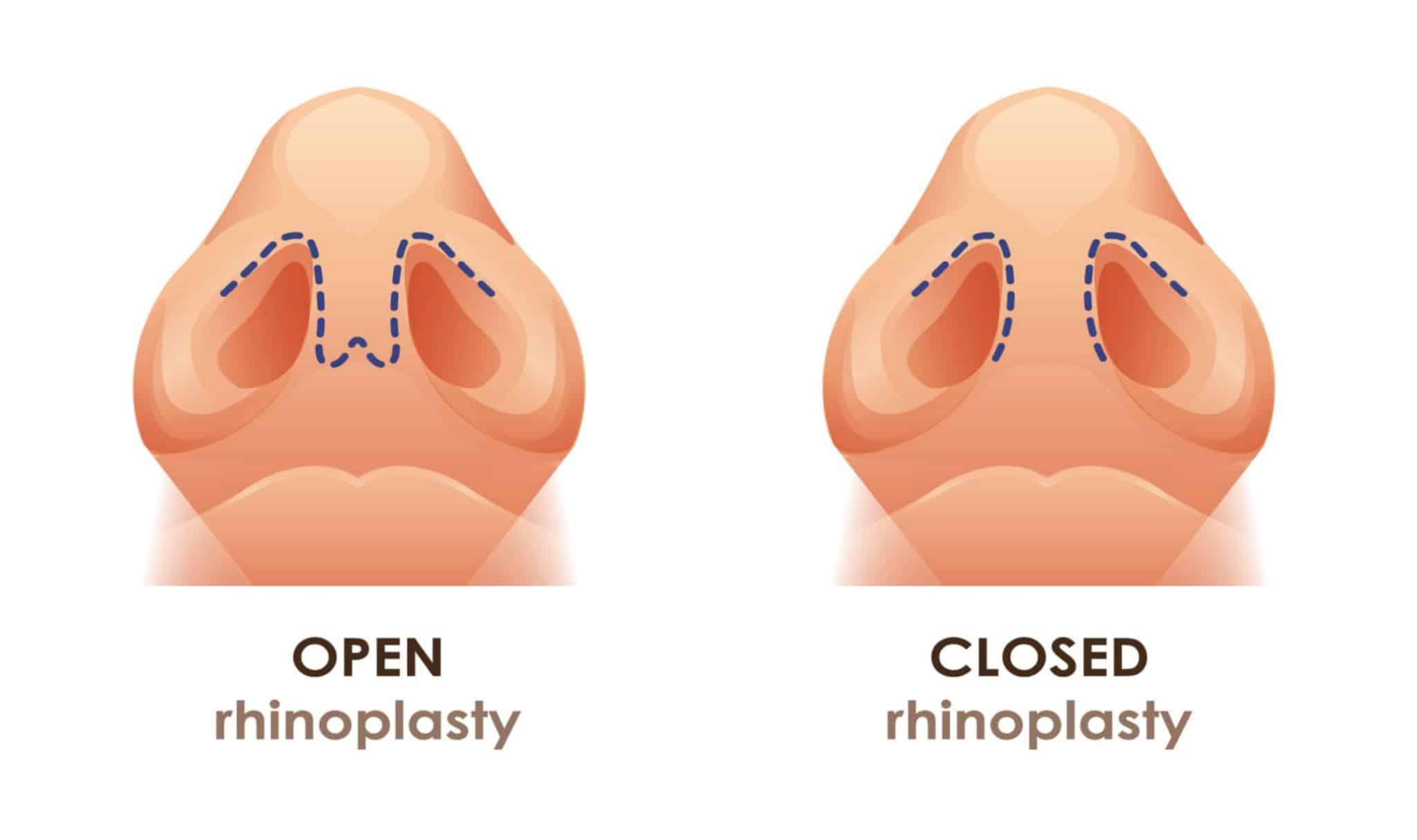 Open Vs. Closed Rhinoplasty
Open (or external) rhinoplasty is performed by making an incision on the columella, which is the strip of tissue between the nostrils. Through this entry point, the surgeon has less obstructed access to the nose's bones and cartilage for superior nose reshaping. With time, the scar on the columella should fade from visibility almost entirely.
Closed (or endonasal) rhinoplasty is performed by limiting all incisions to the inside of the nostrils. This means no visible scarring. Furthermore, because this is a less invasive option, patients can enjoy a shorter recovery period with less swelling.
Deciding Between Approaches
Knowing only those details, most patients would understandably choose closed rhinoplasty if presented with these two options. However, the decision to use one technique over the other is best left to the plastic surgeon. In most cases, the patient's requested changes dictate whether open or closed rhinoplasty is suitable.
Plastic surgeons consider rhinoplasty to be one of the most complex types of plastic surgery offered. All alterations must be performed with the utmost precision. For that reason, the doctors at Atlanta Plastic & Reconstructive Specialists most often utilize the open rhinoplasty technique. This external incision offers improved access to various regions of the nose, which ultimately improves the results.
After all, the difference between internal scarring and a barely visible scar on the columella is minimal. Moreover, the recovery for rhinoplasty (even open rhinoplasty) is considered easier than other forms of plastic surgery from a discomfort perspective.
Choose an Outstanding Surgeon
When it comes to nose reshaping, the most important decision you should make is not whether the procedure is performed with an open or closed technique, but which surgeon performs the surgery. Given the technical complexities involved, you should always choose an experienced surgeon with a proven track record of producing amazing results.
Dr. Gregory Mackay, Dr. Bahair Ghazi, Dr. John Symbas and Dr. Jinnie Page have produced great rhinoplasty results for their patients. To schedule a consultation to discuss how rhinoplasty can improve the look of your face, please call our Northside office at (404) 255-2975 or Piedmont West office at (404) 343-0897.