Time Is of the Essence
There is a small window of time during which EarWell can be used to correct an infant's ear deformity. During the first six weeks of a newborn's life, they have circulating maternal estrogen that increases hyaluronic acid and makes the cartilage of the ear pliable and thus the ear more malleable. But if these six weeks pass and the window of time closes, parents might have to delay treatment until the child's ears have matured, which is usually between the ages of 5 and 7. By this time, the child may have endured ridicule and teasing at the hands of their peers and suffer from low self-esteem.
The surgery to correct ear deformities later in life, which is called otoplasty, is invasive and requires taking time off from school and other activities that the child enjoys. EarWell helps parents and their children avoid the need to invest time, money and energy into otoplasty.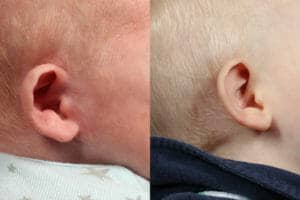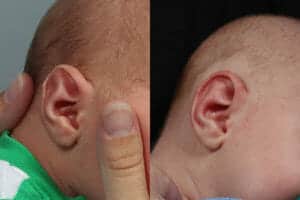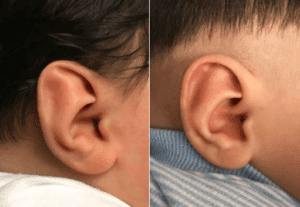 Meet Dr. Mackay
Dr. Mackay is a pediatric craniofacial surgeon with over 20 years of experience. He was the first surgeon in Atlanta to place the EarWell device on pediatric patients. Dr. Mackay has experience in both surgical and nonsurgical correction of ear deformities. During your consultation with him, he will be able to determine whether the EarWell device can correct a congenital deformity.
Dr. Mackay also has extensive experience with procedures requiring setback or "pinning" of the ear (otoplasty). In addition, he has surgical experience with creation of ears in patients with microtia.
Dr. Mackay trained in pediatric plastic surgery at the Children's Hospital of Philadelphia and has 22 years of practice experience in both the academic and private setting.
Schedule a Consultation Today
For additional information about the EarWell system, don't hesitate to reach out to Dr. Mackay. He is happy to answer questions and tell you more about his patients' results. Please call or email him today.