Worldwide Growth
In the United States, almost a million men underwent a plastic surgery procedure last year. In fact, the popularity of men's procedures has increased every year since 2007, for a total of 273%. According to the American Society of Plastic Surgeons, the most popular procedures for men are liposuction, rhinoplasty, gynecomastia (or breast reduction), eyelid lifts, and facelifts.
Almost any procedure available to women is also available to men. This trend is not just evident in the United States, but all over the world. In some areas where plastic surgery is particular popular, such as South Korea, plastic surgery centers dedicated just to men have taken root.
Why Men Opt for Surgery
The specific reasons for undergoing plastic surgery are as unique as the patient, but there are a few overarching themes. Sometimes, there is a specific feature they'd like to change, such as the nose or chin. Other times, they feel younger than they look, and they'd like to turn back the clock. Some patients are seeking body reshaping after a significant weight loss. Overall, men choose to undergo plastic surgery for the same reasons as women do. However, there is one exception. Although no scientific evidence exists, experience and anecdotal information suggest that men tend to use plastic surgery as a way to stay competitive in the job market. In a culture that prizes youth and attractiveness, men seem to be using plastic surgery as a tool to help them succeed.
One Step At A Time
While some men are ready to go under the knife as soon as the first signs of aging appear, others are interested in a rejuvenated appearance but aren't ready to take it to that level. In this case, non-or minimally invasive treatments can provide the subtle results they are looking for, with less downtime and less expense. Procedures like facial fillers, Botox, chemical peels, laser resurfacing, and even hair transplants are just as beneficial for men as for women.
For many men, the personal satisfaction and improved confidence that plastic surgery provides can translate to success in their careers and personal relationships
If you are considering plastic surgery, call us to schedule a private consultation to discuss the most suitable procedures for you.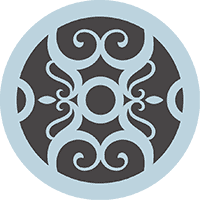 5673 Peachtree Dunwoody Rd NE #870 Atlanta GA, 30342
Phone: 404.255.2975
Fax: 404-255-2276
Monday-Friday 8:00am to 4:00pm
https://www.atlplasticsurgeon.com/