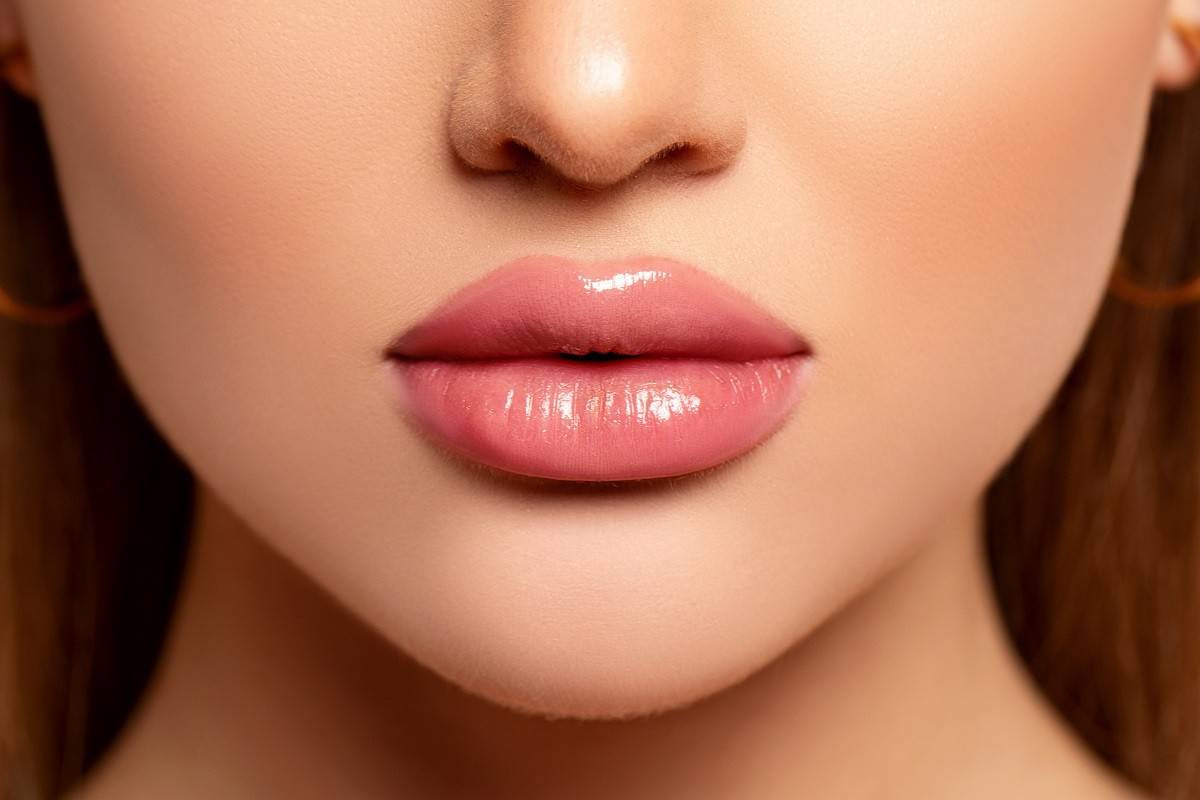 These fillers contain lidocaine, an anesthetic that numbs the lips so that you do not feel pain during this brief procedure. While you may experience some minor swelling following the treatment, you should feel and look well enough to resume all normal activities as soon as you leave our offices.
It is wise to choose a doctor who has experience with lip injections since he or she can better achieve your desired appearance. The experts at our practice understand which type of filler, the precise amount and the specific injection points to achieve your ideal look. They can also use the filler to provide the lips with a new shape, or correct symmetry issues.
Hyaluronic acid typically lasts about six to nine months in the lips. Periodic injections are necessary to maintain these results.
Fat Transfer
The other way to augment the lips is with fat grafting. For this procedure, your surgeon harvests excess fat tissue from another part of your body (like the abdomen or thighs) and transplants it into the lips to enlarge their size.
Although this surgery is more involved than an injection, it is a safe procedure. Your body recognizes its own fat cells and does not reject them. Some patients prefer having their own fat (rather than a substance) in their lips.
The most obvious benefit is that fat transfer lasts much longer than injectable treatments for enlarged lips. The transplanted fat normally stays for several years in your lips, meaning that you do not need to come back into the office for touch-ups twice a year to maintain the results.
Schedule a Consultation
For plump, kissable lips, meet with the doctors at Atlanta Plastic & Reconstructive Specialists. Our skilled doctors have a keen eye for achieving lips that look full, beautiful and natural. During a consultation, you may discuss both options to decide which procedure is right for your lips. Please call our Northside office at (404) 255-2975 or Piedmont West office at (404) 343-0897.