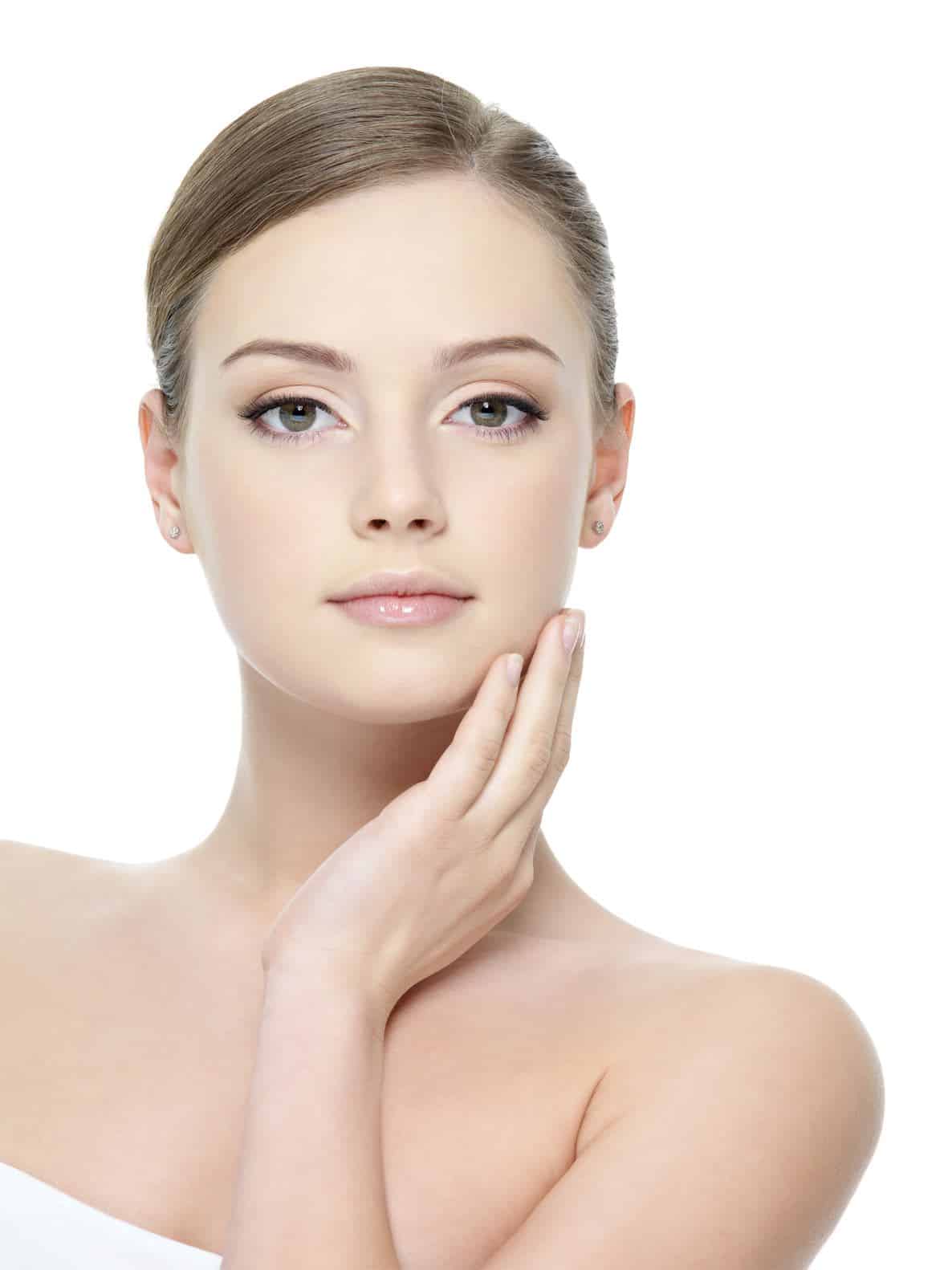 Implants
The most popular chin procedure involves use of an implant. Genioplasty implants are typically made of silicone or a composite material, and can be surgically inserted either through an incision under the chin or one made inside the lower lip. The latter technique hides the scar, but also will require a diet of soft foods during healing. Some implants are attached to the bone, while others are precisely fitted so that they will be firmly held in place by facial muscles and skin.
A related technique uses your own bone as the "implant." In this so-called sliding genioplasty, part of the jawbone is cut and moved forward to erase a weak chin, or moved back to reduce the prominence of a projecting chin. The bone is locked into place with titanium screws.
Injectable Fillers
Implants offer immediate, permanent results. The procedure can often be done within an hour, and does not always require general anesthesia. But for patients who prefer a less invasive approach, fillers are a popular choice.
Just as there are a variety of implants, there are several types of dermal fillers available. Most are hyaluronic acid or calcium hydroxyapatite preparations, and have product names like Juvéderm Voluma and Radiesse. The fillers last from several months to two years, and the results are more subtle than an implant. The process is also simpler, with no time lost to healing and a topical anesthetic as the preferred pain management option.
Fat Grafting
With fat grafting, sometimes known as fat transfer, your surgeon uses fat cells from other areas of the body and injects small amounts of these cells to increase chin volume and stimulate collagen production.
Although facial fat transfers have been performed for many years, today's technique is more advanced than the procedures done decades ago. Those fat transfers sometimes created lumps and puffiness. That is because the amount and type of fat used, along with the inexactitude of surgical instruments, made precise targeting difficult. Now skilled plastic surgeons use microfat, a small-particle version of your body's natural fat. Cells are prepared using special devices that filter and break down the fat that has been harvested from elsewhere in the body, using a liposuction technique. 
Unlike temporary dermal fillers, fat cells become an integral part of your subdermal face. A 2017 study published in Plastic and Reconstructive Surgery, the official medical journal of the American Society of Plastic Surgeons, found that 82 percent of fat cells injected to build chin volume survived. The researchers reported "reliable and lasting improvement in the patient's profile" with fat transfer.
Participants were measured before and after grafting, and showed an average increase in chin projection of 9 mm after four weeks and 7 mm after six months. Some of the patients opted for an additional procedure to further build volume.
To learn more about the experienced plastic surgeons of Atlanta Plastic & Reconstructive Specialists, we invite you to schedule a personal consultation by calling our Northside office at (404) 255-2975 or our Piedmont office at (404) 343-0897 today.