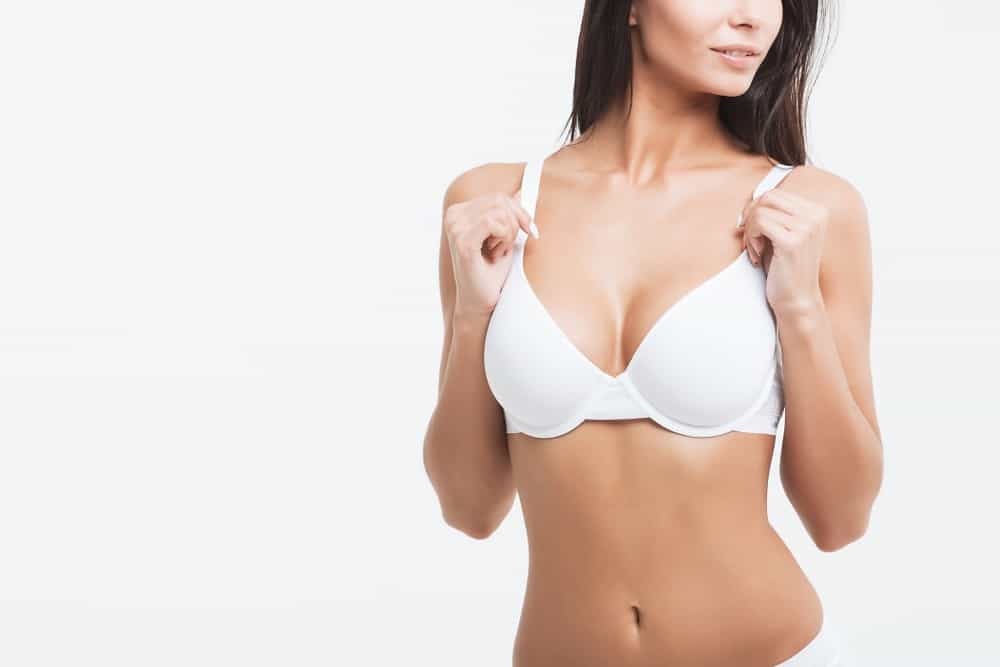 Incision Placement Matters
The most important factor in breast augmentation scarring is the placement of incisions. Your surgeon will use one of following techniques to place your breast implants:
Periareolar incision, which involves creating an incision along the outer edge of the areola. The resulting scar is camouflaged by the pigmented skin of the areola and is hidden by bathing suit tops.
Inframammary incision, which is made on the natural fold of the breast. The scar is easily concealed by clothing but is visible when the breast is lifted up.
Transaxillary incision made in the armpit area. While this technique results in no scarring on the breast (only in the armpit), it is associated with a higher risk of implant malposition.
The skill of the surgeon also matters. An expertly skilled and trained breast augmentation surgeon knows how to create the incisions in a way that avoids putting too much pressure or trauma on the surrounding skin. This helps scars fade faster.
Tips to Keep In Mind After Breast Augmentation
There are several things you can do ensure your scars heal quickly and properly, including:
Protect your healing scars from UV damage. Cover up your scars with protective clothing and apply sunscreen with an SPF of at least 30.
Don't smoke (smoking impairs healing).
Hydrate and eat a healthy, well-balanced diet.
Listen to your surgeon's post-op instructions.
One of our plastic surgeons can discuss breast augmentation scarring, as well as other aspects of the procedure, in detail with you during a one-on-one consultation. Contact Atlanta Plastic & Reconstructive Specialists by calling our Northside office at (404) 255-2975 or our Piedmont office at (404) 343-0897.